This round of the annual Wildlife photographer of the Year competition, organized by BBC and the Natural History Museum ended with a scandal as the winner was stripped of his award. The judges ruled that Jose Luis Rodriguez used a trained animal to take his winning shot, without declaring it, which is against the contest rules.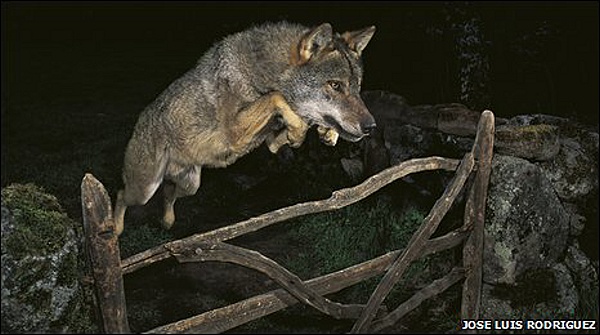 A brief look at the rulebook of the contest informs us that "Images of captive animals must be declared. The judges will take preference to images taken in free and wild conditions." What's more interesting is how did the judges find out that the wolf in the shot was tame.

My first guess was, of course, that the lose lips of some of the participants sank this ship but it turned out that it took quite an investigation. Apparently someone recognized the wolf in the photo as Ossian – a tame wolf, living in the Canada Real Open Center zoo near Madrid. The location of the shot was also strikingly similar to one of the clearings in the park.
Here goes the evidence so you can judge for yourselves. It definitely looks like a "Myth busted" to me.
So after beating more than 43 000 other photos for the first prize "The storybook wolf" contest entry has now been declared void and its author is stripped of the award. No one likes cheats, but I have to admit this is a really shameful ending for such a great photo.