The PR Scandinavian agency M&C Saatchi created a very clever ad campaign for LG that bashed the G2 competitors through banners on websites they visit.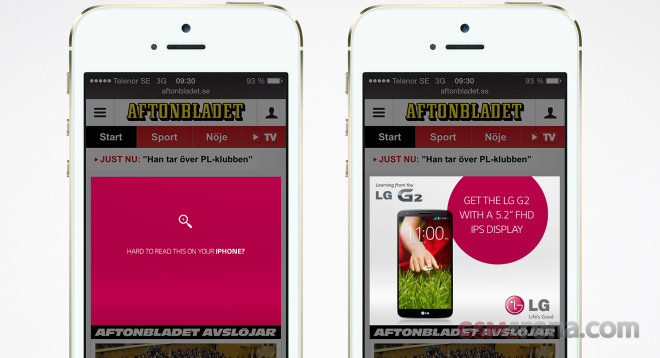 If you browse a website serving the latest LG G2 ad campaign on your Samsung Galaxy S4, HTC One or Apple iPhone 5s, you will be getting device-specific banners. Fox example, if you browse such a website through your iPhone 5s your banner will say "Hard to read this on your iPhone? Get the LG G2 with a 5.2″ FHD IPS Display".
HTC One is bashed because of its inferior battery life, while the Galaxy S4 is attacked for its slower processing. Here are all banners you may encounter if you are browsing Scandinavian websites these days.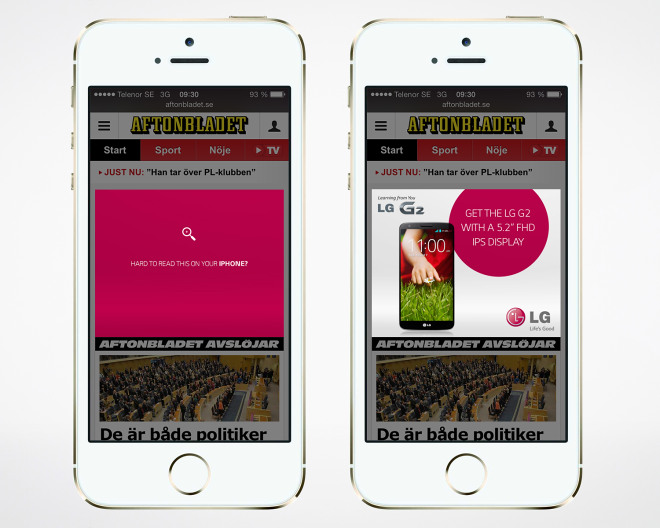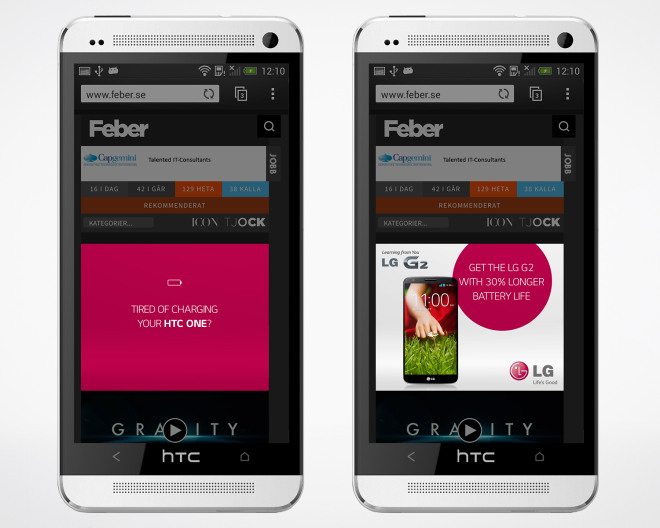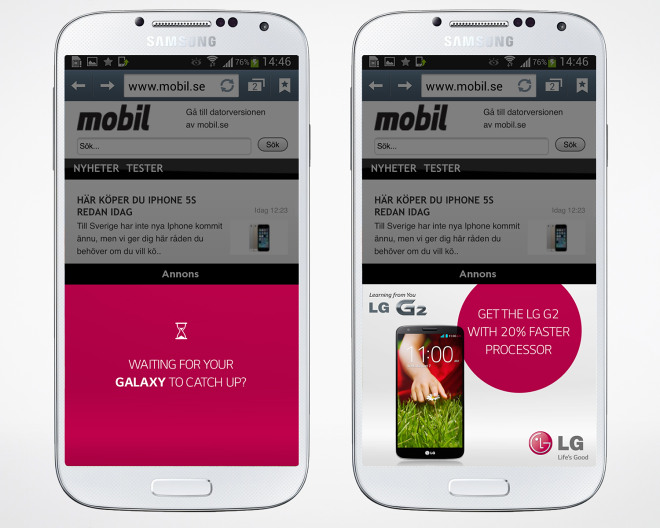 The smart marketing campaign launched on October 4 and is, in our point of view, one of the better PR efforts we have seen recently.