Rovio's next anticipated title – Bad Piggies – is now available for download. The first platforms to get it are iOS, Android and Mac OS X.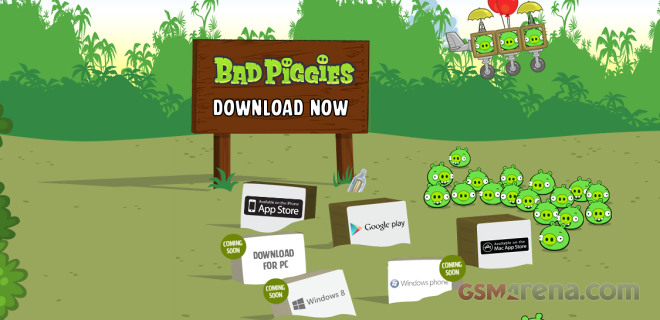 The gameplay of Bad Piggies is closer to Amazing Alex puzzle game, rather than the Angry Birds platformer.
Bad Piggies (SD, HD) is free on Android, costs $0.99 (SD) and $2.99 (HD) on iOS, while the Mac version will set you back $5. Rovio is preparing Windows 8 and Windows Phone 8 versions as well, but the pricing and the availability is yet to be announced.