avast! Mobile Security application for Android has received a major update in version 2.0 and now includes a very useful feature in the form of anti-theft protection. This features were initially found in the beta version but are now part of the main app. With the help of this feature, you will be able to locate your phone on a map and will also be able to use other commands such as remotely trigger a siren, remote lock and even remote wipe using the excellent web portal.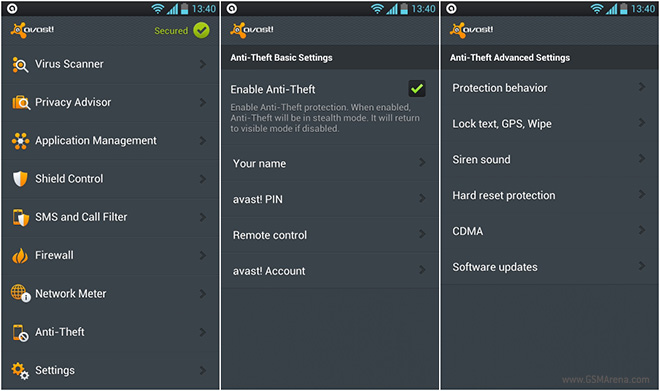 The application is also smart enough to send a message whenever it detects that the SIM has been swapped. This way, if someone steals your phone and swaps the SIM, you will be able to locate the phone on a map and also have the mobile number of the perpetrator, thus making it easier to find your phone.
You will need to create an avast! account for these features to work, which is a small price to pay for peace of mind.
Other new features in this update include network meter for tracking your data usage, real time scanning of apps and messages, improved user interface for tablets, a new widget and much more.
As before, avast! Mobile Security is a free download and is worth having on your phone at least for the anti-theft features if not for the anti-virus functionality. You can download the app here.