Emotion-packed design and excellent game quality are what Audi fans will get if they have a huge pile of cash to blow on a foosball table. Only twenty pieces of the Audi Design piece of (ridiculously overpriced) art will be produced and they will be worth 12 900 euro each (that's about 15 600 US dollars).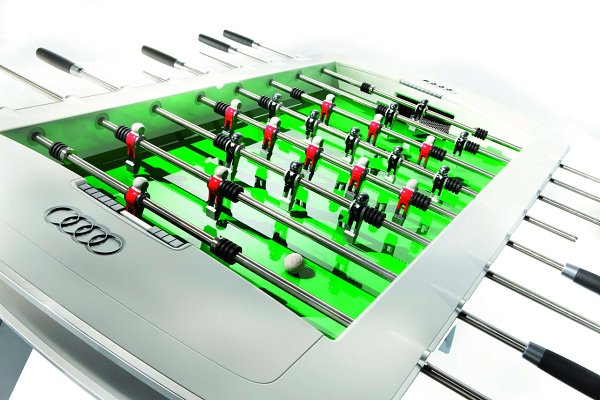 Aluminum and high-strength plastic fittings are added to the handcrafted (what else?) wooden core to make the table good enough for professional tournament use. A year of development by ten Audi trainees at the Audi instructional workshops is what it took for the foosball table to become reality but luckily they managed to put it together in time for the World Cup fever.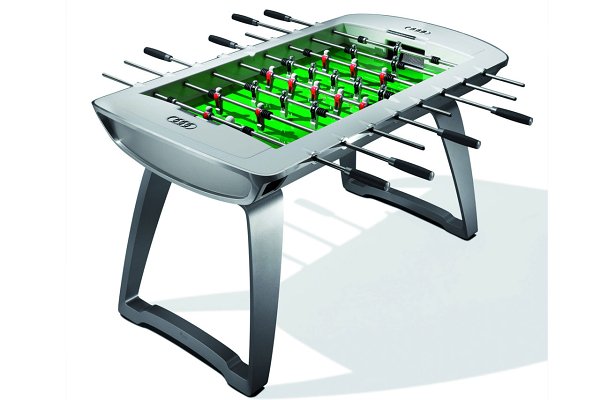 Willing to grab one so you can fill those boring 15 minutes at half-time?