AT&T announced that it will offer the ZTE Spro 2 smart projector in the United States. The Chinese tech giant's gadget combines a projector and mobile hotspot in a single package.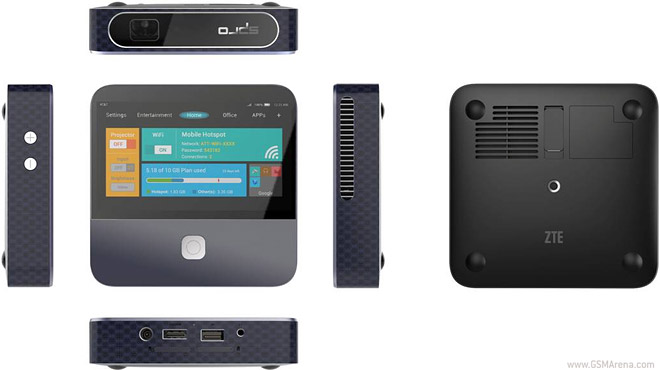 Pricing and availability of the device will be announced at a later date. At this point the ZTE Spro 2 is listed as 'Coming Soon' on AT&T's website.
ZTE Spro 2 features a powerful Snapdragon 800 chipset, 5" 1,280 x 820 display, up 150Mbps of LTE data, and full access to the Play Store and a 720p built-in projector.
The hotspot will last 10 hours on a charge and features Wi-Fi sharing on 2.4GHz and 5GHz for up to 10 users. You can check out our hands-on with the device from CES 2015 over here.