At the very beginning, when Amazon opened its App Store for business, AT&T Android users were locked out of the fun. The reason behind this was that the US carrier considers the newly announced app store's content as third party, thus unusable.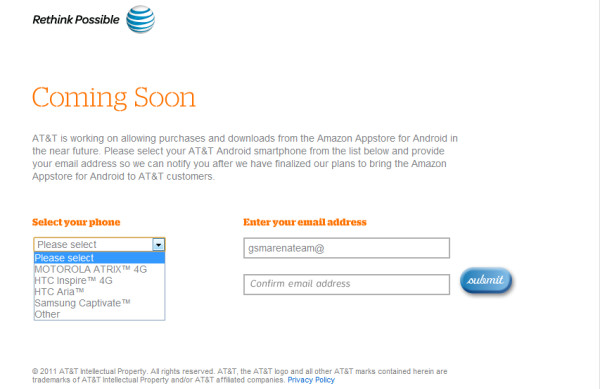 Naturally this action was a bummer for AT&T customers, who wanted to try the new app store, not to mention to download the Angry Birds Rio for free, as it was exclusively launched by Amazon in its app store.
Now it seems that the carrier management has changed its mindset on the Amazon app store matter and will try to fix the problem. This should be done by some sort of update for AT&T-specific Android devices.
AT&T says that it will allow purchases and downloads in the near future and has put up a registration page for those, who wish to be notified when the problem will be solved.