AT&T is offering a limited HTC One Developer Edition with unlocked bootloader and it is already available on pre-order. However, even if if you've decided to get the regular HTC One from AT&T and want to get its bootloader unlocked, there's nothing to worry about.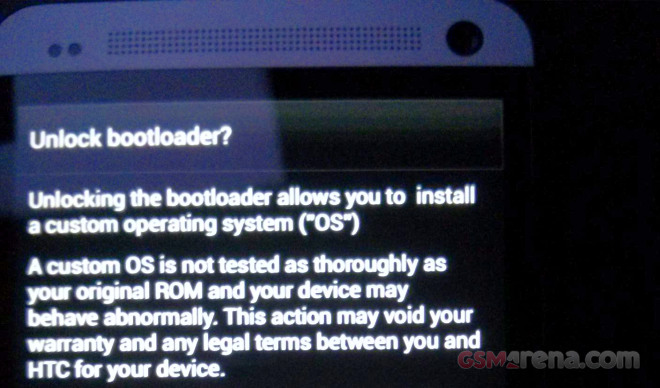 A guy over the XDA Developers forums managed to get his hands on the AT&T's HTC One a few days before the official launch on April 19 and confirmed the device's bootloader is unlockable via the official HTCDev online tool.
The tool works both on the AT&T's and the international HTC One units and will allow you to unlock the bootloader and simplify the installation of custom ROMs.
There are a few things you must know though before you proceed with this. The unlocking process will wipe all of your data and delete a few system apps (Calculator, Flashlight, Ringtone Trimmer and Sound Recorder) and will prevent your device from getting future OTA updates.
Unlocking the bootloader doesn't necessary void your warranty, but if you brick (or harm) your device later while installing some custom software, your warranty will be considered invalid.
So, no matter which AT&T HTC One you are ordering, you will be able to unlock its bootloader. Hopefully HTC will also fix the over-the-air updates issue soon, giving you a way to restore your smartphone to its original condition.