In case you have been worrying about the future of Meego OS lately, we have some good news for you. The latest addition to the already impressive ASUS portfolio of netbooks, the X101 appears to have enough arguments to put the yet to become popular OS back to relevance.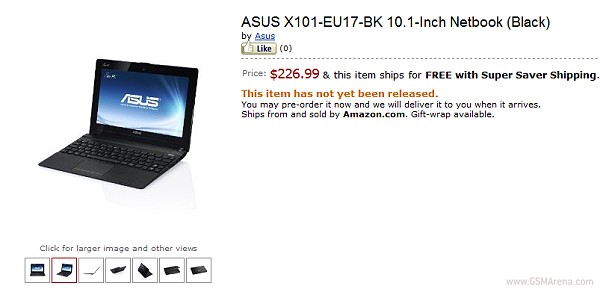 As you have probably guessed already, the latest Eee PC will run Meego OS. The netbook will be powered by an Intel Atom CPU, clocked at 1.33GHz. There will be a gig of RAM on board, along with an 8GB SSD. The storage will be further expandable through a microSD card, as well as web storage, offered by ASUS. The rest of the netbook package includes a 10.1″ screen with 1024×600 resolution, Wi-Fi, 2 USB ports, and a battery which lasts 4 hours.
All this Meego goodness comes in a package, which is only .69 inches thin, and weighs 2 lbs (that's less than a kilogram) – quite portable even for netbook standards. The ASUS X101 can be pre-ordered for a tad above $200 in Amazon.