Asus delivered on their promise to make the Transformer Prime available on 19th December and users who placed a pre-order on Amazon.com got their shipping notifications over the past couple of days. The quad-core tablet is now on its way to its first US adopters and just as rumors, takers aren't in short supply.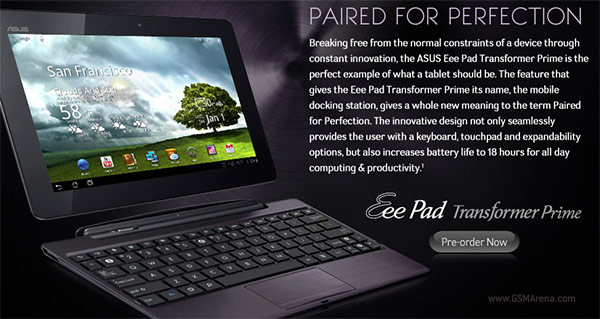 The other major retailer that will sell the Transformer Prime in the US, Best Buy, is also expected to start shipping the first orders this week, so units should arrive in time for Christmas.
Smaller US retailers should also be getting the next Android top dog slate by the end of the week, so obviously the rumors we heard yesterday about Asus not being able to cope with the initial demand were a bit exaggerated.
If any of you has been lucky enough to have received their Transformer Prime already, do not hesitate to drop us a line in the comments section and share what you think of it.