Still sitting on the fence regarding the purchase of the Asus Transformer Prime? Well, this latest piece of info might just be enough to make you reach for your wallet. We just got the NenaMark 2 results that the slate achieved and we can confirm that it has the graphics power to match its impressive CPU.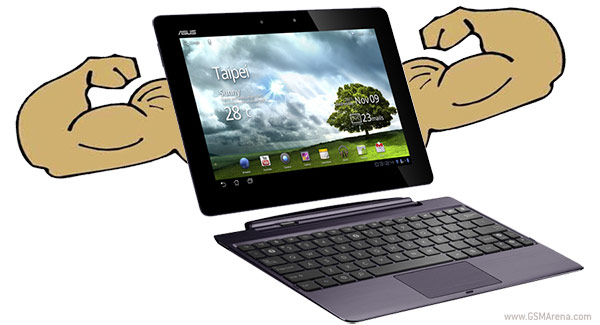 No one really doubted the CPU power of the Tegra 3 chipset that the Transformer Prime uses – after all it uses the same architecture as the current crop of top-shelf smart devices and is adds a couple of extra cores. However, some were suspecting that the GPU didn't get a sufficient enough update and the Transformer Prime might struggle with graphics performance.
Well, those lingering doubts were just thrown in the bin as the first benchmarks of the Transformer Prime came in. The tablet achieved 50.4 fps in NenaMark2. To put that number in context, the Samsung Galaxy Note, which has the same screen resolution and arguably the widely regarded as super powerful Mali-400MP GPUq achieved only 33.9 fps on the same benchmark.
It's true that some phone manage to get NenaMark 2 scores about as good as the Transformer Prime, but those mostly use WVGA or QHD resolution and that means that they need half or less than half the graphics power to do so.
Okay, Asus, you got our attention. Now can we please have the slate already?
Thanks, Tushar, for sending this in!