The quad-core Transformer Prime is all but official by now but Asus have went that extra distance and setup a dedicated product page for their premium slate over at their website complete with specs and features.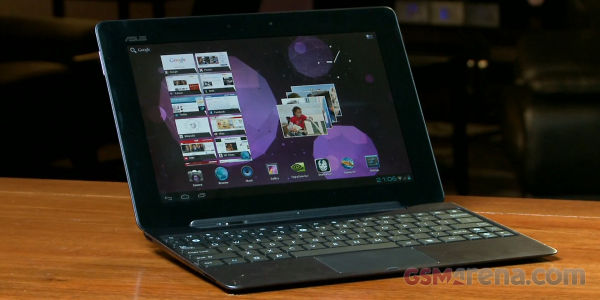 And if you're a UK resident, not so keen on quad-core and think dual-core is good enough, you're in luck as the first-gen Transformer just got a special price cut in some retail shops (Best Buy and HMV) for the 16GB model – now starting at £299 (80 quid lower than the launch asking price). The deal is set to expire on December 4 so you'd best hurry up before all the units have been cleaned from the shelves.
The Asus Transformer Prime is the world's first announced quad-core tablet running on the Tegra 3 chipset, which is a huge bragging right on its own. But you have to back that up with reasonable software updates (here's looking at you Optimus 2X) and by the looks of it Asus is keen on getting the Transformer Prime some Ice Cream Sandwich early.
Back to the hot new Transformer prime – we've heard rumors that it will ship with Android 4.0 but judging by the official product page it will, in fact, have Honeycomb 3.2 preloaded. A disclaimer note, however, states that it will be upgradable to ICS. And if you don't think Asus is trustworthy enough, here's a video that popped up courtesy of NVIDIA themselves of the Transformer Prime running ICS.