The last device Asus announced on CES at Las Vegas was the innovative Asus Transformer Book Duet. It's a dual-boot slate with a detachable keyboard dock that looks a bit like MacBook Air and can run both Android 4.2 and Windows 8.1 in both tablet and laptop modes.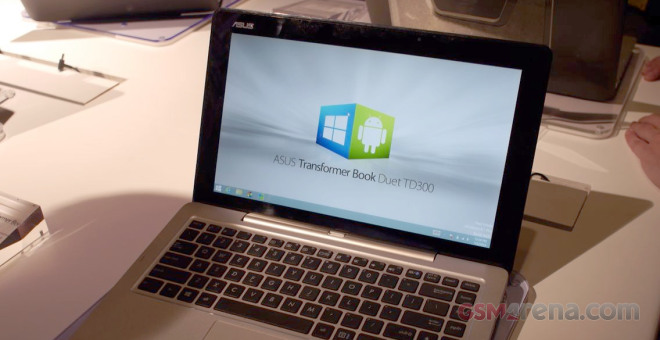 The slate is based on Intel i3/i5/i7 with the latest Intel's dual OS platform that allows running Android and Windows on a single device and supports switching instantaneously between them via a single button. Asus rates the switching time to 4s and it appears about right when trying it for real.
The Transformer Book Duet will have two options for its 13.3″ touchscreen display – 768p regular TFT or a 13.3″ IPS unit. You will be also able to pick between the latest Core i3, i5 and i7 Intel processors, 64 or 128 GB SSD, while the RAM amount is fixed at 4GB.
The dock has lots of ports, a secondary HDD and, of course, a keyboard. But first things first.
Asus Transformer Book Duet entire front is occupied by the 13.3-inch display of your choice – either an HD TFT or a Full HD IPS unit. There is nothing on the black frame but the video-call camera above the display.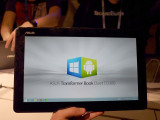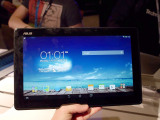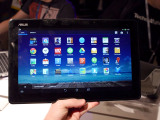 Asus Transformer Book Duet front
The left side of the tablet has some air-venting shafts plus the full-sized SD slot. The right one is completely bare.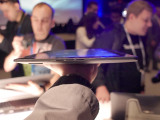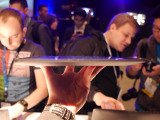 Asus Transformer Book Duet left and right sides
The top also offers even bigger venting shafts, while the bottom is crowded – there you can find the mandatory Win key, the docking ports, a 3.5mm audio jack and the small charging port.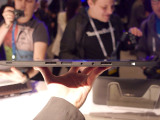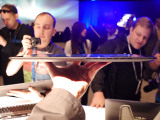 Asus Transformer Book Duet crowded bottom and bare top
Quite expectedly, the aluminum dock offers a keyboard with a dedicated dual-boot key. In case you are not using the dock, both operating systems offer a virtual key. Switching between Windows 8.1 and Android 4.2 Jelly Bean (or vice versa) is blazing fast in less than 4 seconds. The dock also packs a huge multi-touch pad.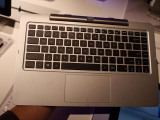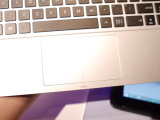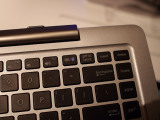 Asus Transformer Book Duet keyboard dock
The dock also offers an Ethernet, HDMI, USB and a 3.5mm audio ports on the left side.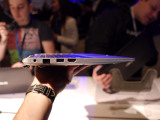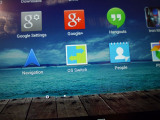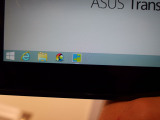 Asus Transformer Book Duet keyboard dock • the virtual keys for switching between Windows and Android
As far as we understood there is no extended battery within the docking station, but you can get it with a 320, 500, 750 GB or 1 TB additional HDD for expanding your storage space.
The slate plus the keyboard dock weigh 1.9 kilos. Pricing starts at $599 for the base version, but upgrades haven't been detailed just yet. Availability hasn't been confirmed just yet.