Asus has made an ad for their upcoming Eee Pad Transformer and it looks surprisingly… bad. It's based on the popular Big Bang Theory TV series and consists of dorky humor, 70s hair styles and a "I know where this is going before it's happened" plotline. The actors also use the word "product" one too many times.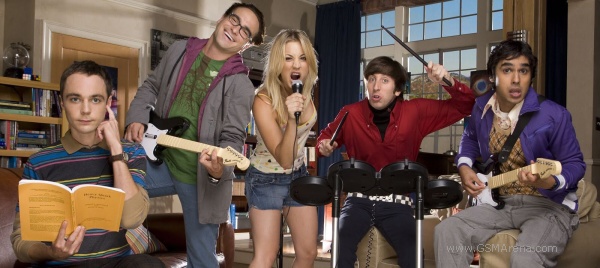 The Eee Pad Transformer itself is being released today in Taiwan and in the US in April. It will have Android 3.0 Honeycomb preinstalled, 10.1-inch 1280×800 display and a dual-core NVIDIA Tegra 2 processor inside. By the way, pictured above is the real cast of The Big Bang Theory, not the fake ones from the Asus ad.
It's also constructed of two parts – the tablet part with the multi-touch screen and a second hardware QWERTY keyboard part. Users get to choose whether to use it like a netbook or as a tablet – sounds convenient.
The Asus marketing team has done a witty move naming the characters in the ad – Edward, eddie, elbert and Paddy. And, no there's no mistake in my spelling. Their names are written that way with capital and normal letters – all to make the Eee Pad name stand out. Anyway, here goes the video, you guys can judge it for yourselves.