Back at CES, Asus unveiled its $250 quad-core Memo tablet and got everyone quite excited by the possibility to have a powerful tablet with a proper OS on the cheap. Then came the cold shower and the news that the Memo won't be available in the UK, as Asus believes the Padfone will be better suited to that market.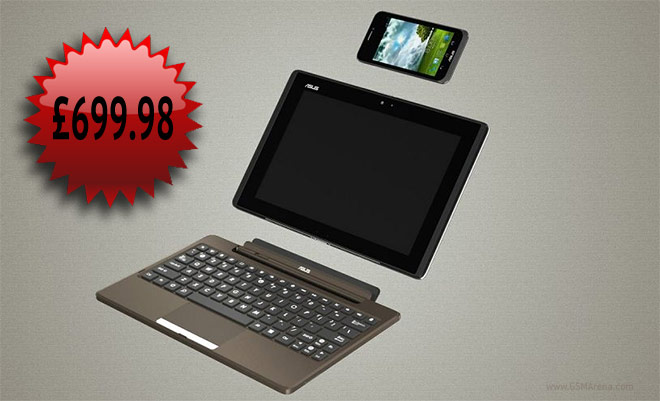 Those led some of us to believe that the Asus Padfone price will be at least close to what the Memo will be going for, but here comes another disappointment. According to reports, based on insider information, the Padfone will hit British stores costing £699.98.
Granted, that kind of cash will be getting you a smartphone, a tablet shell for it to plug into and a keyboard dock to turn the whole thing into a probable netbook replacement, but that's still quite steep. Even if you consider the 8 megapixel camera, and the Android 4.0 ICS running on this thing, you'd still find it hard to justify spending so much on a Padfone.
Update: It would appear that the rumors coming out of the woodwork regarding the Padfone have already caught the attention of Asus UK and as such they've gotten in touch to give us their official stance on the subject of pricing, which is as follows:
"ASUS is yet to announce pricing and availability of the ground-breaking and shape-shifting PadFone – anything to the contrary is merely rumours and speculation. We will be announcing details with our carrier partners in due course, so keep an eye out for updates on the official ASUS website and social media pages for more information as and when it is available."
Take this as you will, but it could mean a number of things; perhaps the Padfone won't retail for £700 but come it at a more approachable figure for many, or perhaps this statement has been issued simply to quell rumors outright, irrespective of the final price of the Padfone. Either way, as the statement suggests we'll have to take note of the official channels to bring you any concrete pricing, but that doesn't mean we won't be keeping our ears close to the ground in the meantime. Stay tuned.