If you are considering getting a netbook anytime soon then by all means take a moment to check this out. Today ASUS announced that their latest EeePC, 1015PN has hit the shelves. The 10″ device sounds like very much the device to get if you are into something extra portable yet nice performing.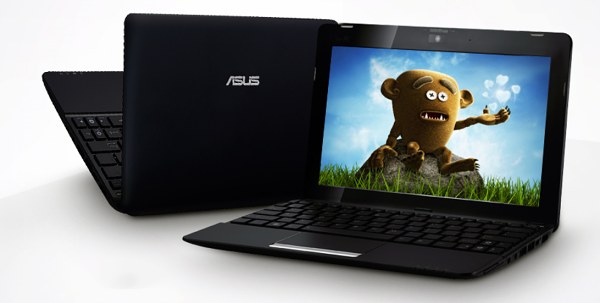 ASUS EeePC 1015PN comes with a dual core Intel Atom N550 CPU, clocked at 1.5 GHz. The Nvidia ION2 dedicated graphics with 512MB of its own memory makes sure 1080p playback is a breeze, while the HDMI and VGA ports allow you to turn the 1015PN into a home multimedia center. The Optimus technology seamlessly toggles between the on-board graphics and Nvidia ION2 depending on the performance needs.
Three USB ports, Bluetooth 3.0 and Wi-Fi b/g/n complete the device connectivity tally.
The 6-cell battery is good to last for 9.5 hours, which is quite impressive considering the hardware. There's 1GB of DDR3 RAM on board (upgradeable to 2GB) and a 250 GB hard drive. You will also be getting access to 500GB of web storage for a year for no extra fees.
All this goodness weighs just 1.25 kg and costs south of 500 dollars at launch. Sweet, uh? Can't wait for 1215N to launch too.