Asus have just confirmed that they will be delivering an Android 4.1 Jelly Bean update to three of their tablets. The company's Finnish branch confirmed on their Facebook page that the Asus Transformer Pad 300, the Transformer Pad Prime and the Transformer Pad Infinity will all be treated to the latest version of Android.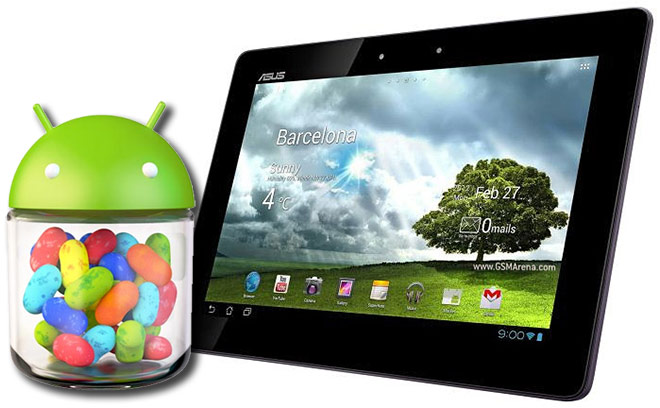 The announcement is hardly surprising, given that all three slates are powered by the Nvidia Tegra 3 chipset with the powerful 4-PLUS-1 CPU at its heart which should easily be able to run Android 4.1. It's always good to get an official confirmation from the manufacturer though.
Sadly, Asus didn't reveal any target rollout time-frames for the update, only mentioning that it's going to happen in the coming months.
There is also no information on the previous gen Asus tablets, with the Jelly Bean updates for them reportedly still undergoing evaluation. Here's hoping that Asus treat their customers and bring the latest Android release to those devices as well.
Thanks, Reno Hannes, for sending this in!