Gameloft has released its newest game in the Asphalt series, called the Asphalt Overdrive. Overdrive is a spinoff of the successful Asphalt series. This isn't exactly Asphalt 9 that you may have been waiting for and features a different gameplay mechanic.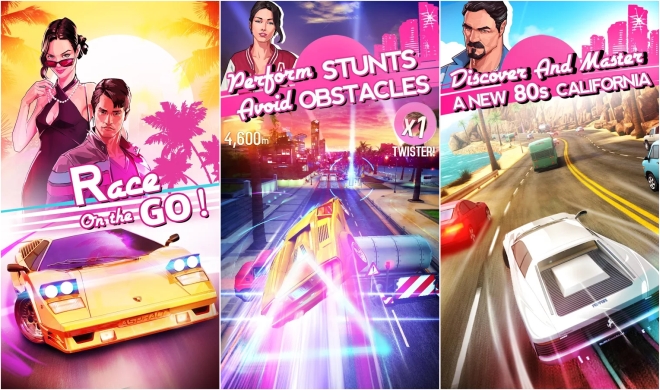 Asphalt Overdrive is essentially like an endless runner game but with cars. You drive a car (which runs automatically) and dodge obstacles in your path by swiping left or right. You jump off ramps and pull stunts in the air. You ram traffic on the side and when you earn enough nitro boost by doing all this you use it to evade the cops.
The races are pretty short and mostly very easy, at least early on in the game. Overdrive has a retro look to it, which reminds me of the older Asphalt games, that too were played in portrait orientation. The UI is kinda hideous, though, with far too much IAP and and Facebook connect buttons.
Asphalt Overdrive is free and available for download on all three major platforms.