Just two days separate us from the next release in Gameloft's Asphalt series of games. It's going to be called Asphalt Overdrive (and not Asphalt 9, as you may have expected), and it will be out this Thursday, September 25, on Android, iOS, Windows Phone, and Windows 8. It will be free to download, but will feature in-app purchases.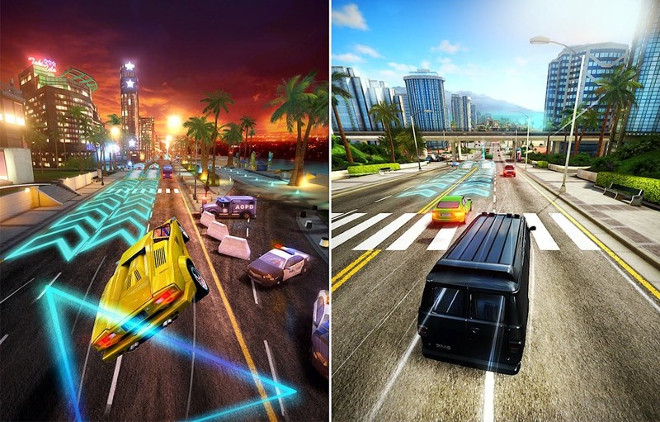 This won't be an arcade-style racer, but an endless racer. It's like an endless runner, but with cars. Interestingly, you'll play this one by holding your phone or tablet in a vertical, portrait orientation, and not landscape as you're used to (hence the two screenshots above).
Because of this change, there's a new control mechanism too. You need to swipe left or right to switch between three lanes. The game will come with cutting edge graphics, and a variety of licensed cars. Racing past the finish line first won't be the primary goal here, but you'll have fun doing other stuff – smashing cars off the road, outrunning the cops, and performing some crazy stunts.
As you can see, the video above is the official trailer for the game, which is apparently set in a "new '80s" version of California.