Ok Google, Siri, Cortana; these personal assistants have been helping us with our search queries, appointment scheduling, and navigation needs on a daily basis. But what if we wanted our smartphone's personal assistants to be a little more personal?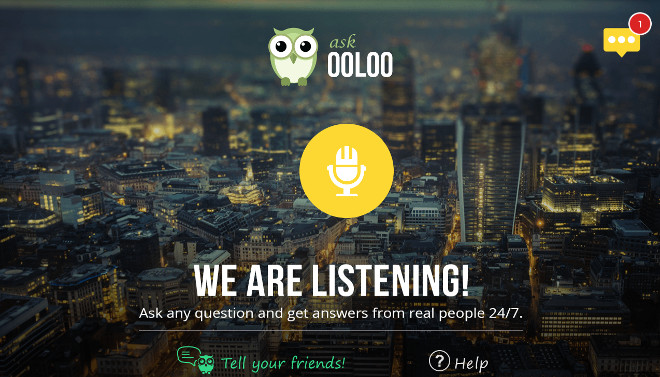 Enter Ask Ooloo, a mobile assistant application that gets your questions answered by an actual person.
Ask Ooloo is a PPDA, a people-powered-digital-assistant, that will get you answers to your queries with some personal flair and localized flavor. For example, if you're in a new city, someone from the area will be able to tell you which bars or restaurants are worth visiting.
Or let's say you have a general question, you'll get a response some minutes later accompanied with a personal touch. The uniqueness afforded by Ask Ooloo comes with a price though: it isn't as quick as an algorithim.
If you want to try it out, you'll be able to download it free today for either Android or iOS.