British chip designer ARM, who licenses its technology to mobile chip makers like Qualcomm and Samsung in exchange for royalties, has reported a slowdown in Q4 royalty revenues due to lower than expected high-end smartphone sales.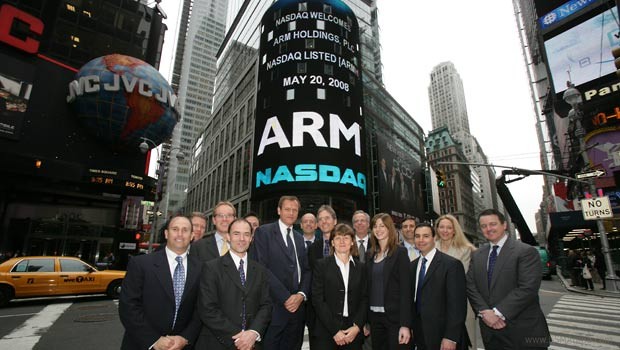 Last month, Samsung and Apple each reported lower than expected sales of their flagship iPhone 5s and Galaxy S4 devices – both of which contain ARM technology inside.
Nevertheless, ARM CFO Tim Score reassured investors that cheaper mobile devices were selling well, and expects them to compensate the lower royalty revenue received from the high-end device sector. Also, the company has reported strong demand for licensing of energy-efficient ARM chips for use in networking, servers, and wearable devices.
In fact, licensing revenue for ARM processors rose 26% to $107.2 million last quarter, which beat out market consensus expectations of $94.7 million.
Score expects ARM to meet its 2014 market predictions with the help of mid and low-tier smartphones, more of which are beginning to incorporate ARM technology. Currently, analyst forecasts for 2014 have the company making $1.28 billion in revenue this year from both licensing and royalties.