Smartwatches are a hot new trend at CES but as with any new tech, they can get pricy quick. Archos brought three models, the cheapest of which (pictured below) starts at just $50 – this could make your introduction to the world of smartwatches pretty painless.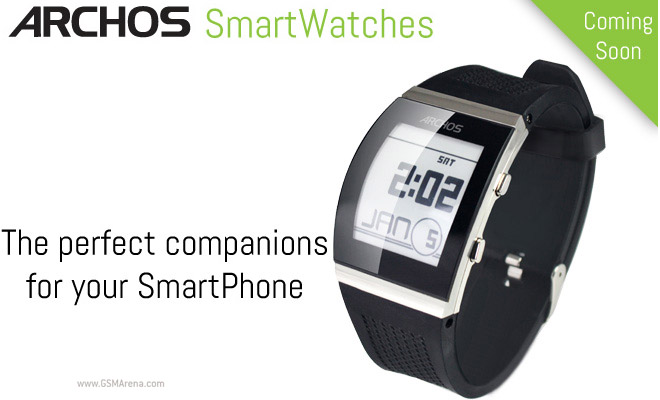 The manufacturer also showed a flagship model with curved, e-ink touchscreen and aluminum casing.
This one promises up to a week and a half of battery life thanks to its power efficient screen and Bluetooth 4.0 Low Energy. The watch can connect to Android and iOS devices to serve notifications (text, email, social networking updates) and music playback controls.
This model will be priced $130 – cheaper than the original Pebble, which doesn't have a touchscreen or e-ink. The Pebble (both original and Steel) use e-paper displays, which is a confusing marketing name for memory LCD.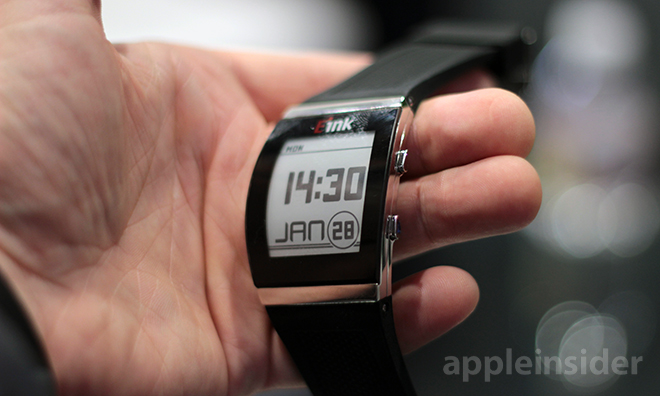 It's exactly memory LCD that the base Archos smartwatch uses. It's smaller, 1.55″ in diagonal and only displays black and white. It's rated for two weeks battery life and will cost $50. This is the model that will launch first.
Archos also showed a smartwatch with a 1.8″ color LCD for $100. The more power-hungry LCD however drops the battery life to around two days. By the looks of it, only this model will have a replaceable wrist strap. This and the e-ink models will launch some time after the base model. Exact launch dates are unknown.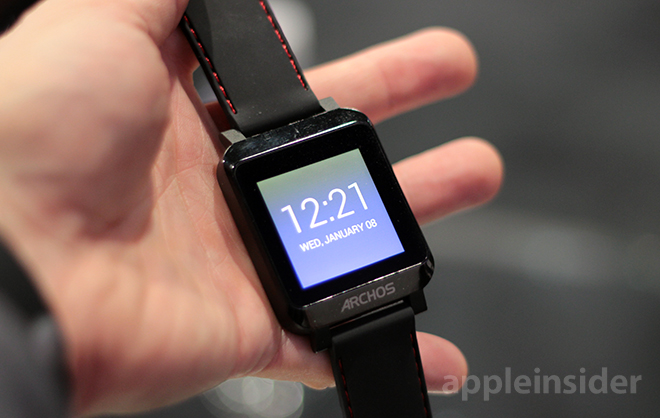 These will be some of the most affordable smartwatches around and seem competitive in terms of functionality. Keep in mind that in Europe the prices are likely to see the dollar sign replaced with pound or euro.