Archos has joined The "Grand Digital for Schools Project," which will do a trial run of equipping 50,000 middle and high school students with tablets and laptops. Next year the program will ramp things up to 1 million students.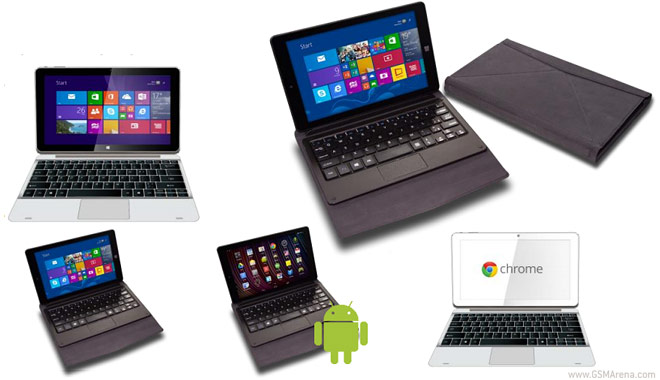 Archos has unveiled devices – laptops and tablets with keyboard docks – in three sizes and three OSes – Windows 8.1 Professional, Android and even Chrome OS.
The tablets come in 9″ and 10.1″ sizes and can run Windows or Android. Either way, they are powered by a quad-core Intel processor at 1.8GHz and have 2GB of RAM plus 64GB of built-in storage. They will have a detachable keyboard and over 8 hours of battery life. The 9″ tablet is €200 (before tax), while the bigger 10.1″ tablet will be €250 (again, before tax).
The laptops are bigger and don't have a choice of OS. The 10.6 laptop will run Chrome OS on the same Intel chipset (with 2GB RAM and 64GB storage). This one will be €250 too.
The biggest device is a 14″ Windows 8.1 Pro laptop, which has double the RAM (4GB) and a lot more storage (250GB). This one is €300 before taxes.
Archos will offer school boards to customize the hardware with their colors and logo, pre-install selected software and do fleet management – school administrators will be able to remotely manage the devices.

The company will put up an education page on its website in March.