To coincide with Archos now shipping Android 4.0 Ice Cream Sandwich on their current G9 tablet family, two new models have emerged to join lineup, the Archos 80 G9 Turbo and the Archos 101 G9 Turbo.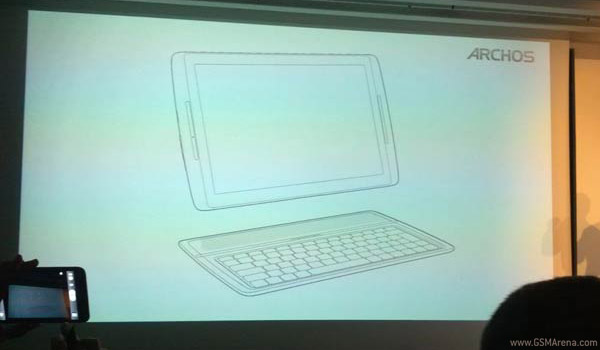 These two new devices come similarly specced with 1.5GHz CPUs and ICS, the 80 utilizes an 8-inch display, whilst the 101 a, you guessed it, 10.1 inch display. Depending on the device and storage capacity you opt for prices range from $310 to $425. These two tablets have little time to bask in the limelight however as Archos' next tablets under the banner of the G10 xs Series, ready themselves for deployment.
Little is known about the internals of the G10 xs tabs, but price is rumored to be in the region of €400, so how do Archos justify the bigger price tag? The thickness of the G10 xs is supposedly a svelte 7.6mm, but this bumps up to 11mm with the addition of a tablet dock.
So Archos are taking Asus on at the convertible tab game. The mechanism isn't quite the same, with no sign of the laptop style folding mechanism that any of the Tranformers employ but nonetheless the G10 xs is clearly aiming at the same target market. Below is a preview video demoing the basic concept of the tablet:
If you were to choose one, which would you go for, bearing in mind the decision would have to be purely cosmetic until we hear more about the hardware in the G10 xs.