Some of you iOS users might think that the Newsstand app on your homescreen is absolutely useless but certain publications, particularly Popular Science and all its new readers will want to disagree with you.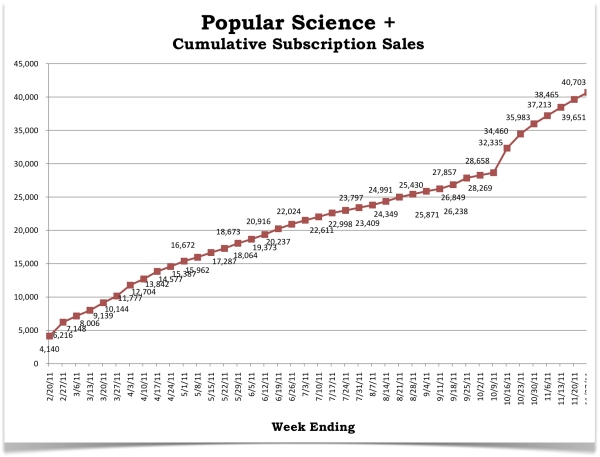 According to the chart above, courtesy of Mag+, a division of Popular Science's publisher Bonnier Corporation, you can see that sales of the magazine suddenly shot up in the second week of October this year, with a growth of over 13% in that week alone and also an increase in the growth of the magazine after that period.
If you remember, iOS 5, which introduced the Newsstand app was launched during the same week, on October 12, to be precise. This makes it clear that Newsstand is directly responsible for the boost in sales that Popular Science is enjoying at the moment. For now it is the only publication that has revealed its numbers but I'm sure other publications must have noticed the increase in sales too.
Can Apple pull an iTunes with the Newststand app? It remains to be seen but there is no denying the fact that it has got a lot more people into reading electronically distributed magazines, which can only be good news for the publishers.