Another day, another patent to talk about, folks. Apple has applied for a fresh new iOS patent at the United States Patent and Trademark Office. This time, it involves face unlock and presence detection.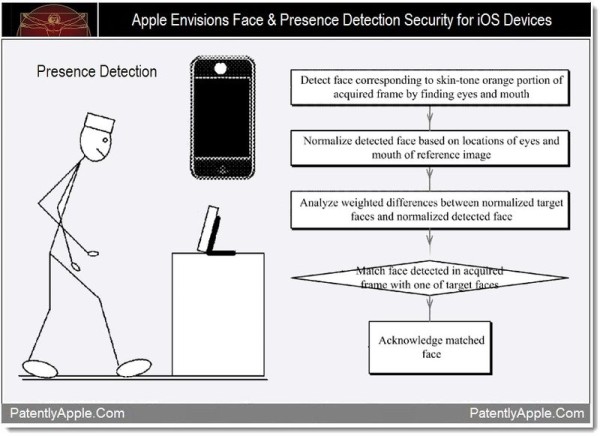 In case this function rings a bell for you, you are most likely right – face unlock is a function, which is already embedded into Google's latest Android 4.0 Ice Cream Sandwich OS, albeit far from perfect. It appears however, that Apple wants to add a new twist to it.
According to Apple's patent application, its solution will utilize the location and distance between the user's eyes, mouth and nose tip. It will then determine whether or not, the person involved is the owner of the respective device. Support for more than one user is also included in the filing. You can read the full scoop on it by hitting the source link below.
At a first glance, the feature which is subject to Apple's patent application appears to be strangely familiar. Of course, we will need to see it in action before digging into further reflections.
So what do you think? Do you see more lawsuits coming in the world of mobile tech? Tell us in the comments section below.