Apple just released its iPad Air slate and as tradition dictates it has joined the long list of devices to undergo iFixit's teardown treatment.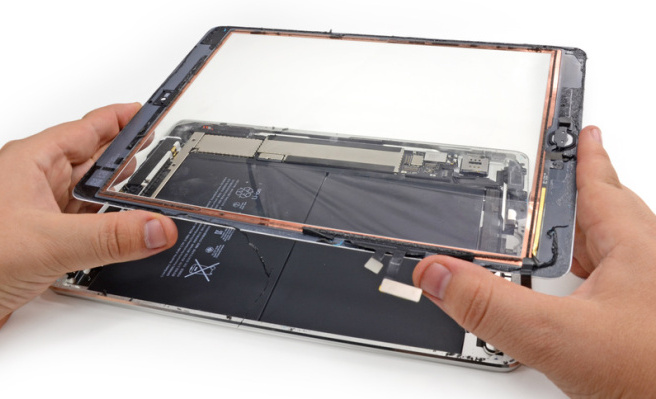 The teardown of the iPad Air reveals that the slate uses separate components for the LCD and the front glass, which is protected by a thinner display produced by LG.
iPad Air also makes use of two-cell battery, making it one of the most difficult battery removal procedures to date, according to the experts at iFixit.
All most all the internal components of the slate are glued, which makes it almost impossible to remove the hardware and fix anything by yourself. As a result, Apple's iPad Air manages a poor iFixit score of 2 out of 10. You can check out the source link below to know more about the teardown process.