Apple puts design and minimalism on a high pedestal and that even extents to its stores. The Institution of Structural Engineers awarded an Apple store in Istanbul, Turkey the Supreem Award for Structural Engineering Excellence.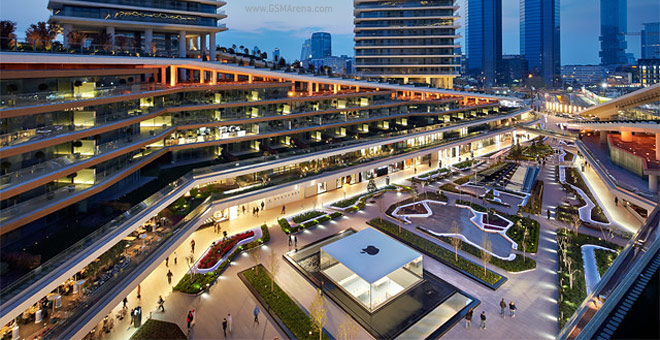 The store is dubbed "Glass Lantern" and with good reason – its walls are completely transparent.
Four single panes of glass make up the walls, while thin, carbon fiber-reinforced plastic is used for the roof. The result is a seamless design, fit for the Apple products inside. The building was designed by Foster + Partners.
Here's what the judges had to say about the Glass Lantern.
The judges found this to be a supreme example of collaboration between engineer and fabricator to achieve an outstanding, architecturally minimalist structure. The use of single panes of toughened laminated glass to support a lightweight ultra-thin CFRP roof without connections other than structural silicone, takes structural glass technology into a new dimension. A project where only engineering excellence and attention to detail can produce a result of such simplicity and purity of expression.
If you're ever in Istanbul you can find more info on the store and plan a visit from its homepage.