Apple's Find My iPhone users in Australia have been hacked by someone or a group of people hiding behind the pseudonym Oleg Pliss (otherwise a respected software engineer and technology scientist). Some of the affected devices are put into lost mode with a message saying "device hacked". Some users report demands of $100 sent by PayPal as ransom.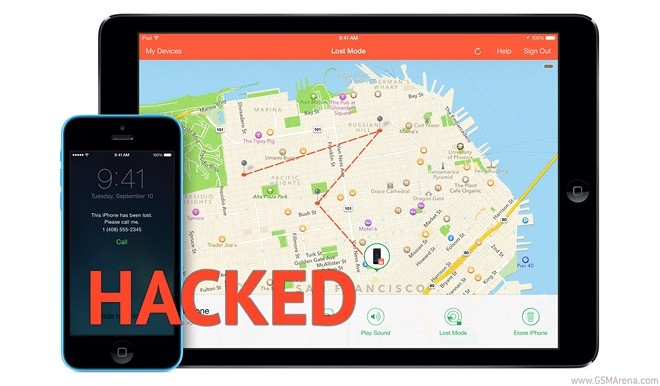 The information comes from numerous Apple users that have gone to Apple's support forums complaining about the issue. Allegedly there were also reports from New Zealand users and one Australian currently in London.
Apple is yet to officially address the issue but three Australian carriers have gone forth and put the ball in Apple's court. An Optus spokesperson has told Cnet "If customers have any questions about their Apple devices, they should speak directly to Apple,", Vodafone suggests users to "speak with Apple as they are best placed to offer comment on their services" and finally a Telstra spokesperson has said "We're aware of the reports and we've referred the matter to Apple. In the meantime customers who need assistance can contact Apple Care."
One user on Apple's support forum has done just that and says that Applecare suggested they put their iPhone in recovery mode and connect it to iTunes on their computer, which will then factory restore the smartphone. One user who restored their phone said it was promptly hacked anew so this process doesn't give you a guarantee.
About a month ago an iOS 7 flaw was revealed which made possible for hackers to deactivate Find My iPhone and wipe a user's iCloud backup. There's no telling how these hackers got users' login information or why they're posing as a respected software engineer. Hopefully Apple sorts this mess out promptly.