In addition to the new 13-inch MacBook Pro with Retina display, Apple announced the refreshed Mac mini and iMac lineups at its event tonight.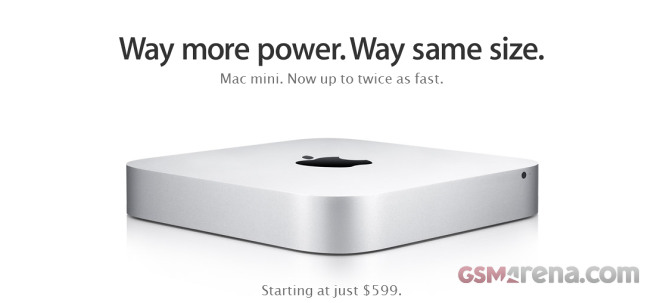 For the Mac mini you can now choose between dual-core i5 and quad-core i7 processors, up to 16GB RAM, up to two 1TB hard drives or 256GB SSD. Wi-Fi n connectivity and Bluetooth 4.0 are also on board.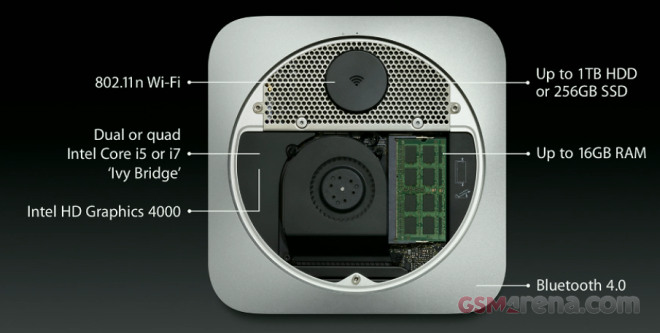 The Mac mini with 2.5GHz dual-core i5 processor, 4GB RAM and 500GB HDD costs $600, while the server edition with a 2.3GHz quad-core i7 CPU, 4GB RAM and dual 1TB drives will set you back with $999.

All new Mac minis start shipping immediately.
The Apple iMac
The iMacs got updated as well. Both the 21.5-inch and 27-inch iMacs are way thinner than before – the screen alone has lost 5mm of its profile. The 21.5-inch screen has 1080p resolution, while the 27-inch comes with a 2560×1440 pixel screen. Both of them are laminated to the glass.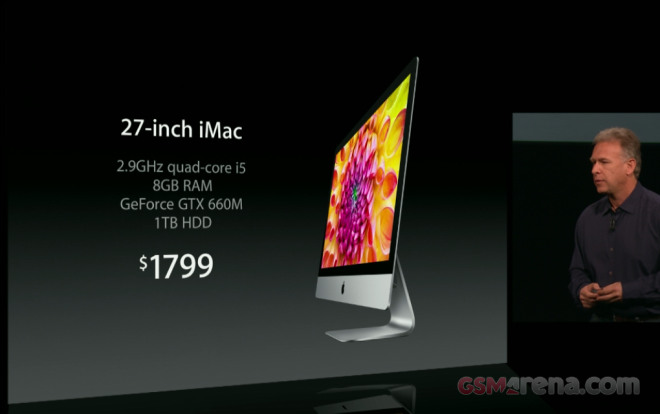 You can choose between Core i5 or i7 processors, up to 3TB hard drive or a Fusion drive. The latter is a combination with 128GB SSD and 1TB HDD and is supposed to give you the speed of SSD and the storage of an HDD. According to Apple, this combo is just a bit slower than a regular SSD drive.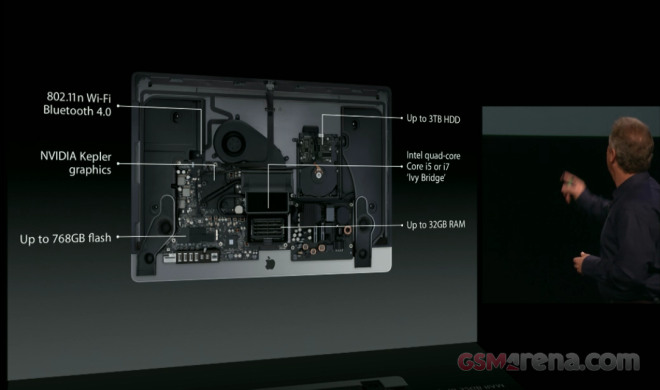 The 21.5-inch iMac with a 2.7-GHz quad-core i5 processor, 8GB RAM, GeForce GTX 640M video and 1TB HDD will cost $1299, while the 27-inch iMac with a 2.9GHz quad-core i5, 8GB RAM, GeForce GTX 660M video and 1TB HDD will go for $1799.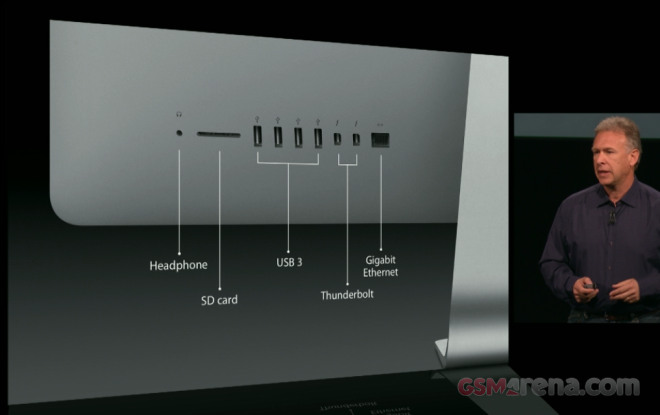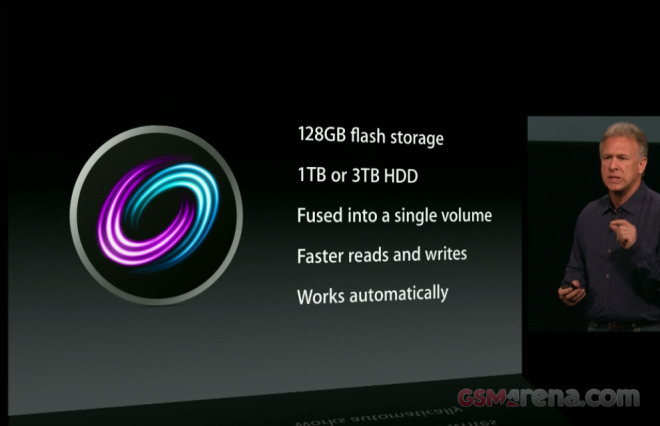 If you want to learn all the prices, just head over to the Apple Store website and choose your configuration.