Some of you may not know this but Apple has a fully functional version of iWork, including Pages, Numbers and Keynote, available for free on the iCloud website for anyone with an Apple ID to use. The documents created can be accessed from any web browser or from iWork apps on iOS and OS X.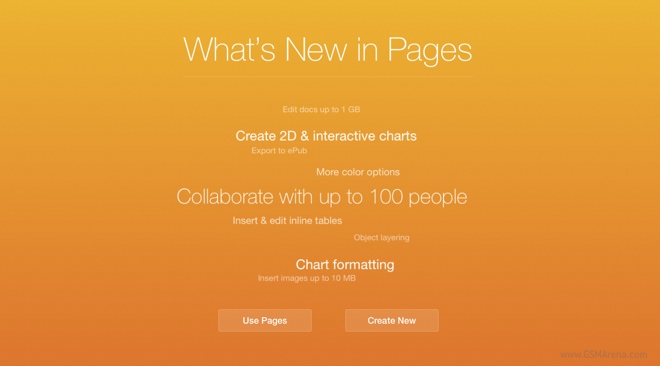 Apple has now issued an update that adds some new features and improves existing ones. One of the changes is the option to collaborate documents with up to a 100 people, which was previously limited to 50 people. You can now also edit documents up to 1GB in size, insert images of up to 10MB in size, export Pages documents to ePub and Numbers documents to CSV, create 2D and interactive charts, insert and edit in line tables in Pages, alternating row colors in tables in Numbers, chart formatting and more color options.
You can access the online version of iWork apps from the iCloud website.