Surprise, surprise… Well, not really – as everyone knows when the Apple Store goes down it goes up again but with a shiny new product available. As rumored, the Apple desktop lineup just got updated, but Apple snick in a surprise – the Magic Trackpad. It's basically the MacBook trackpad packaged to be used in desktop computers.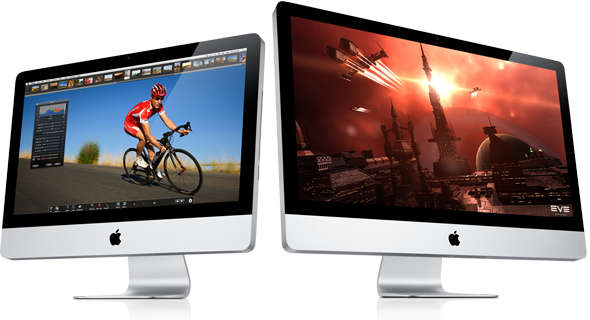 There are new iMacs, new Cinema Display and new Mac Pros…
The iMacs are available in 21.5" and 27" sizes as before. The 21.5" models top out at Core i5 and don't have SSD drives as an option. The 27" iMacs do and you can get them with speedy quad-core Intel Core i7 processors. As long as you can afford it, of course.
If you like the 2560 x 1440 display of the 27" iMacs but don't want an iMac, no problem – the Apple Cinema display offers just that at the modest price of 999 USD.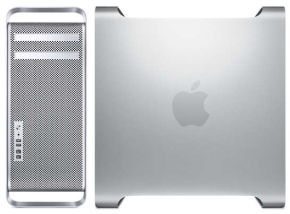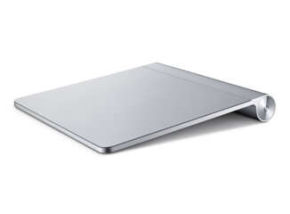 The Apple Mac Pro • The new Magic Trackpad
And now for the 800 pound gorillas, the Mac Pros. They don't bother with lowly Core i7s, they go straight for the Intel Xeon line (weren't those meant for servers only?). If money is no object, getting a Mac Pro with two 2.93GHz six-core Intel Xeons with 32GB RAM and 4x 2TB HDDs can make even the most level headed geek squeal. They don't come cheap though.
All new iMacs and Mac Pros come with a Magic Mouse and for 69 USD more you can get the Magic Trackpad too. It can do all the multi-touch tricks as the MacBook trackpad. For $29 you can also get a just announced Apple-made battery charger with 6 batteries.
For more details, specs, prices and so on head to the Apple Store.