Apple showed off the new Mac Pro at the WWDC 2013 floor. This is the first update in quite some time and comes in with a lot of oomph under the hood.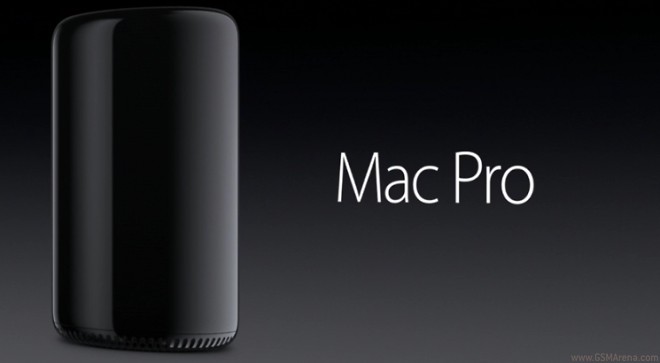 It features the new Thunderbolt 2 port (6 of them), new dual GPUs built by AMD, next-gen Intel XEON processors and is one-eighth of the size of the previous-gen Mac Pro. It will debut this fall with the pricing still to be confirmed.
The styling has changed and is now sleeker and much more compact. It's built as a small cylinder, it has Gigabit Ethernet, HDMI out, Motion sensor, which lights up when it detects you, 4 USB 3.0 ports.
The new Mac Pro will premiere this Fall and will be one of the first Apple products in a while to be assembled in the USA.