When Apple announced that they will be having an education announcement on Thursday in New York, the general consensus was that they will be announcing digital textbooks for their iOS devices, particularly the iPad, which is becoming increasingly popular in schools and colleges.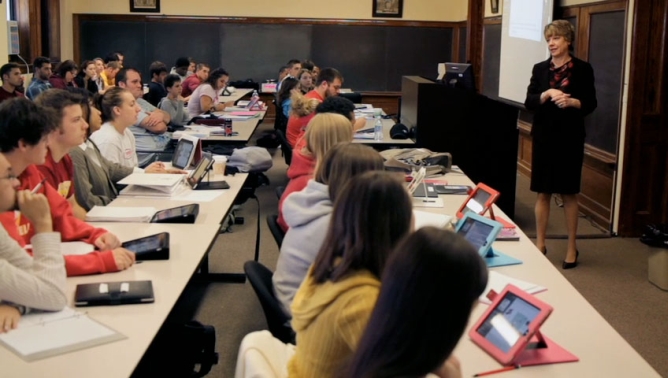 However, according to some new information from Ars Technica, that may not be the only thing that they will be announcing on Thursday. According to their sources, Apple will also be releasing tools for creation of ebooks, which Ars dubs it as the "GarageBand for books".
It is believed that the current lack of popularity of the ebooks is due to the difficulty in creating them. With this new tool, many are expecting Apple to revolutionize the ebook creation industry the way they did with music and apps. They may not create their own content, but they are expected to release tools to make the lives of those who do easier.
Ars goes on to say that Steve Jobs himself was personally involved in this project and that he saw a great potential in this industry. These tools were to be announced along with the iPhone 4S but were supposedly delayed due to his poor health.
Along with these tools, Apple is also expected to upgrade to the new ePub 3 format for ebooks. Currently they rely on ePub 2 for iBooks which needs HTML5 extensions for audio and video elements inside the books but the new ePub 3 format does not require such extensions.
And regarding the previous assumptions about Apple launching education textbooks, The Wall Street Journal is now saying that Apple will in fact partner with publishers and release textbooks for the iPad.
For an average Apple fan this event might not hold a lot of interest but it could be a very big deal for those wanting to get into ebook publishing business or the schools that use or are thinking of using iPads in their classrooms.