Continuing the integration with important third-party applications, Apple is said to include another new feature in Siri in the upcoming iOS 6.1 update. While currently you can get movie ticket reviews and timings with iOS 6.1, in future you will also be able to purchase tickets through Siri.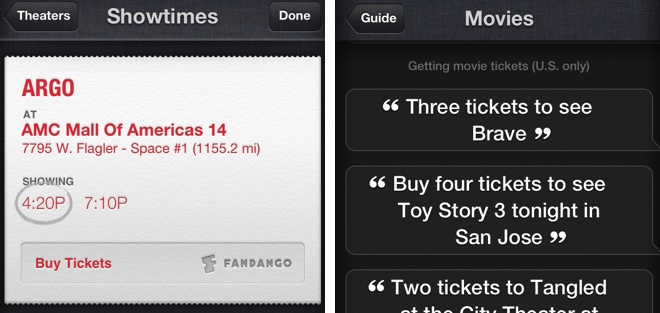 This new feature comes courtesy of Fandango. You will see a button to purchase tickets in Siri when you search for show times or movie reviews. Moreover, you can also speak directly to Siri and ask to book the tickets for a particular movie.
Once you do that, the device will launch the Fandango app and your tickets will be booked. If you don't have the app installed, you will get an option to download it from the App Store.
This feature will only available in the US for a while and won't be compatible with all the theaters.