Apple has its share of die-hard fans and die-hard critics, but no matter what your opinion of the Cupertino based tech giant is, it is difficult to deny that the company has changed the world of consumer technology.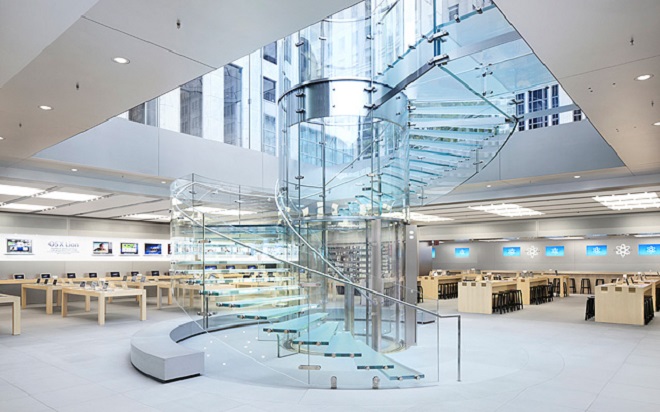 Apple Stores have played a huge role in this phenomenon, and the symbolic retailer will turn 13 years old on May 19th.
Bare, cleanly and simply designed, open, and a "play with everything philosophy" helped to make Apple stores some of the most visited retail spots. If you pass by an Apple store, chances are, there are tons of people there.
Since the release of the first iPod in 2001, to when the first iPhone dropped in 2007, and now, in 2014, over 250 Apple stores have opened in the US.
You can check out a cool, animated infographic here that delineates journey into retail dominance.
What's your opinion of Apple and what they've accomplished over the years? Do you think that they deserve the praise that they've received? Or do you think that there are other tech manufacturers who have made of an impact on the technological landscape today?