According to a report in 9to5Mac, Apple will showcase the long-awaited split-screen multitasking for iPad tablets during WWDC next month. The functionality was initially expected to debut alongside iOS 8 last year.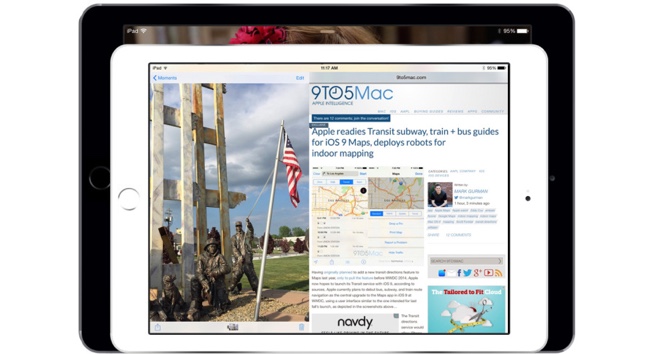 The Cupertino giant will showcase the new feature using its currently available iPad models. Split-screen mode is said to be available in "1/2, 1/3, and 2/3 views depending on the apps."
In addition to displaying apps side-by-side, the feature will also support multiple views of the same app. This option will enable users to view multiple browser tabs or document pages.
Support for multiple users is also expected to arrive on iOS at some point in the near future, though not necessarily with iOS 9. The feature will allow several users to share the same iPad.
Apple is also reportedly hard at work on two 12" iPad models codenamed J98 and J99. This should hardly catch anyone by surprise as rumors about those have been floating around for a while now.
The upcoming iPad Pro models could debut with slightly tweaked iOS version that utilizes their large display. The OS build will offer redesigned core apps.