Apple has released an update for OS X, which brings the version number to 10.8.4. The latest update brings quite a few bug fixes, particularly to the Messages app and also a new version of Safari.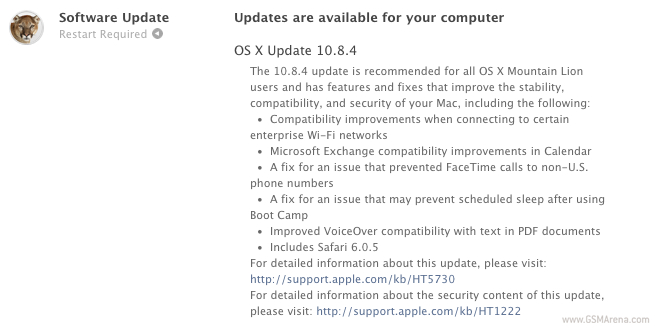 One of the key fixes in this update is to iMessage. The Messages app on OS X has a horrible habit of occasionally showing messages out of order, especially when communicating across multiple devices. Suddenly in the middle of the conversation, it would start showing previous messages, which stayed until you restarted the app. The new update aims to fix that problem.
There is also an update to Safari, which takes it to 6.0.5. This update improves stability for websites with chat features and games.
This is the first time Apple is offering direct download links for OS X updates. You can find the download links in the source link below. Alternatively, you can update through the Mac App Store as usual.