Apple has released the iOS 6.0.2 update for the iPhone 5 and the iPad mini. The only major change in this update is that it fixes the Wi-Fi bug that a lot of users were experiencing.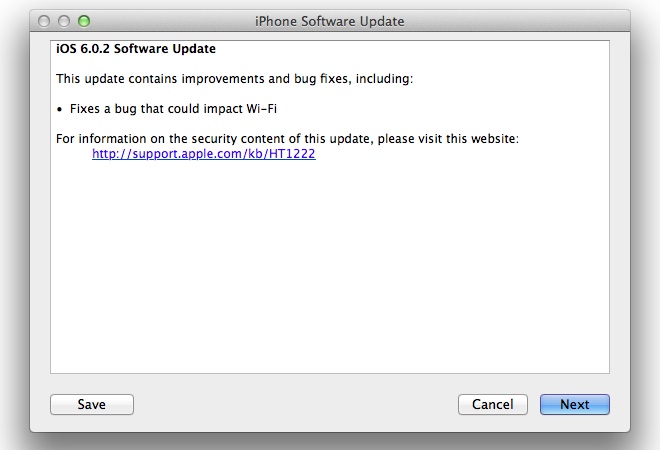 Since the iOS 6 update, several users reported unable to connect to their local Wi-Fi. The next update, iOS 6.0.1, was supposed to solve this issue and while it did for some users others continued to face it.
Now with this new update, several users are again reporting that it has solved the issue on their device. If you were facing this issue on your iOS device, then you should install the update immediately.