Apple has released the third beta of the iOS 5 for developers. Along with performance update and bug fixes, this new update also adds a lot of minor changes across the OS.

For starters, you now have the option to enable or disable location services while setting up the phone. You also have more options to choose from for enabling or disabling location services. There is an option of disabling voice roaming now along with data. The Reminders app icon is changed and there is a iTunes Store button within the Music app. You also get the option of creating a new mailbox from within the Mail application.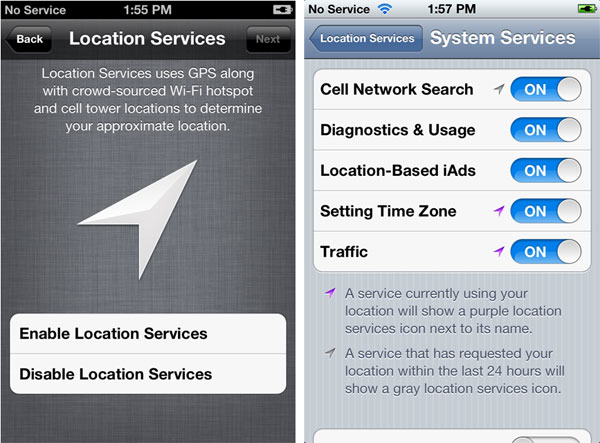 For a detailed list of changes along with the screenshots, hit the source link below.