After making its way to the iPad from the Mac, GaregaBand is now coming to an even smaller screens, those of the iPhone and iPod touch. GarageBand for the iPhone and iPod touch is basically the same app found on the iPad so you get the same set of features but on a smaller screen.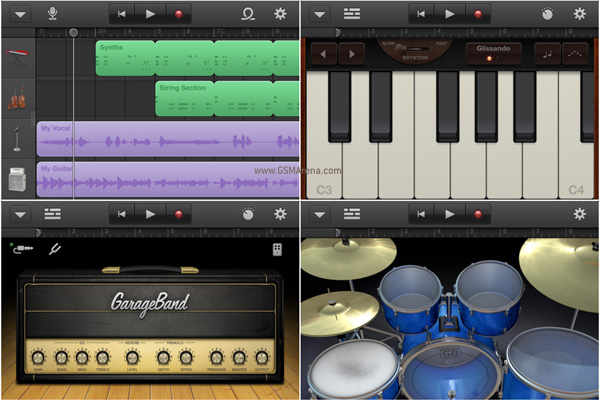 The app is now universal, which means if you already have an iPad version you can download it on your iPhone or iPod touch for free. Or you can download it for the first time for $4.99. The app is available for iPhone 3GS, iPhone 4, iPhone 4S and the third and fourth generation iPod touch, running iOS 4.3 or later.
The app is also now updated to version 1.1, which brings some new features and improvements, such as the ability to create custom cords for Smart instruments, automatic audio fade out, improved audio input options and much more.
Click here to download the app from iTunes.