It's that time of the month again when Apple release the latest beta for iOS 5 to devs. Much like before, it's been less than two weeks since the last beta came out for the masses. This time it's beta 7 and the changelog is quite long.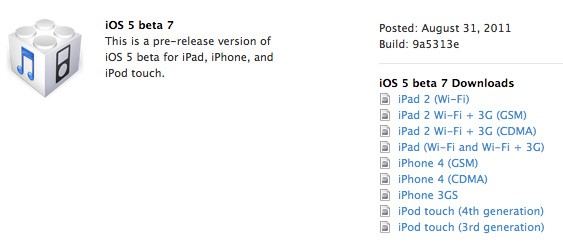 The latest beta brings bug fixes and improvements – though Apple don't share anything specific.
The beta can be downloaded from Apple's site (if you're a registered developer there) or via an OTA update straight from your iOS 5-bearing iDevice.
Hit us up in the comments if you notice anything worth mentioning about the update and we too will dig about it to check for novelties.