Apple's NFC-based new mobile payment initiative will start rolling out on Monday, October 20. The information was made official at the company's event today, during which it's expected to also announce the new iPad Air 2 and iPad Mini 3. Interestingly, that's the exact date that has been rumored at the beginning of the month.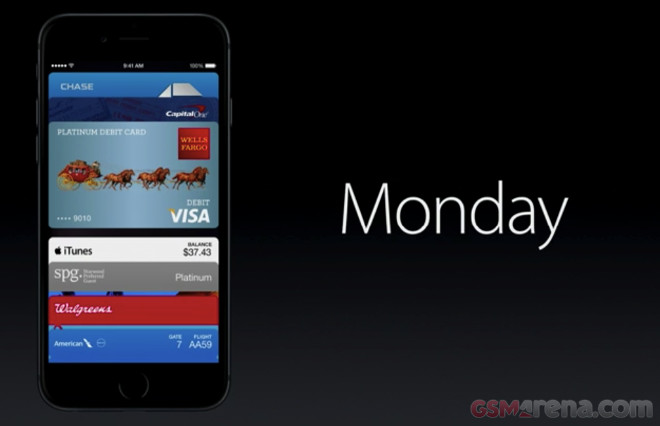 Apple Pay was unveiled during the big iPhone 6 announcement in September. Since then, Apple has managed to bring in 500 more banks to support its service.
The system enables one-touch checkout, by using the Touch ID fingerprint sensor in the iPhones in conjunction with NFC. Apple Pay doesn't require any card number entry when shopping, and there's no need to type in addresses all the time. And when you use it at a store, the cashier doesn't get to see your name or your card.