To say that the currently raging trial between Apple and Samsung has been a revelation would be a massive understatement. As the evidence piles up in the case, we get to find out more and more about the internal dealings in both companies.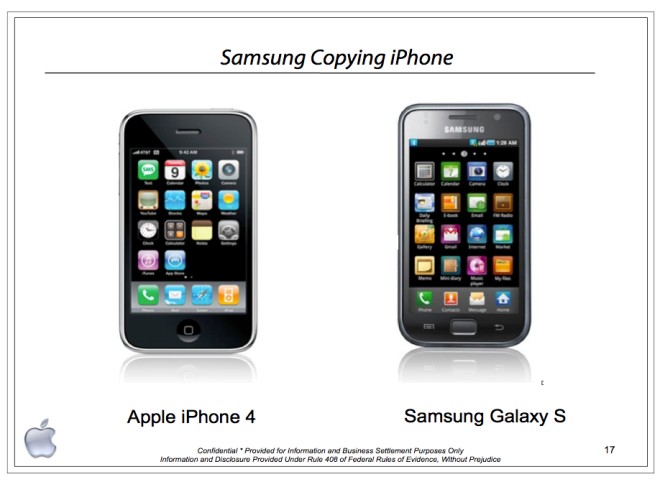 The latest bit of juicy information got submitted as evidence yesterday, revealing that Apple offered Samsung the rights to license its patent portfolio for the amount of $30 per smartphone and $40 per tablet back in October, 2010. According to the submitted presentation from Apple, the amount which Samsung owed for 2010 alone was in the vicinity of $250 million. It included revenue not only from sales of Android devices, but Bada OS, Windows Phone and Symbian ones as well.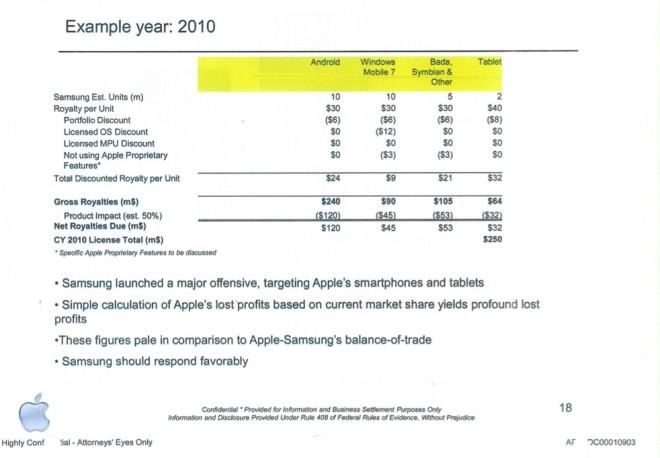 As most of you likely remember, this was the time when both the iPhone 4 and Samsung Galaxy S were released. The latter had shocked Apple's executives with its resemblance to their own company's offering. According to the testimony of Apple's patent licensing director Boris Teksler: "We didn't understand how a trusted partner would build a copycat product like that."
Since Samsung was a key strategic partner to Apple, the Cupertino giant offered it the abovementioned licensing deal. A further 20% discount was offered in case the Korean company cross-licensed its own patent portfolio back to Apple.
Well, we all know how this one turned out, right? This leads us to today, when Apple is seeking the eye-watering $2.5 billion in damages from Samsung, accusing it that its products "slavishly copy" its iPhone and iPad products in a jury trial, whose outcome is still to be determined.