We've already taken a peek at what iOS 5 has to offer, but it's still in the beta stages of development. A report says that there will be a new feature that we haven't seen so far – built-in face detection that is easily accessible to third party apps.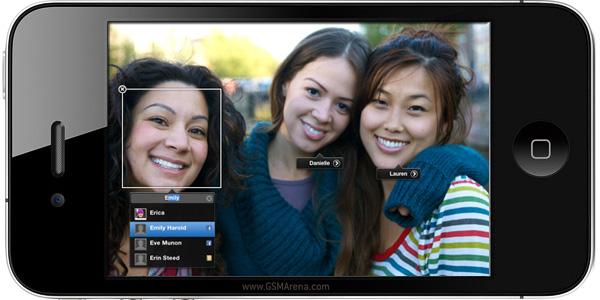 The same technology is already powering the face-detecting Photo Booth is OS X Lion, but it's now coming to Apple's mobile OS. Apple may or may not build their own app for iOS 5 that uses the technology, but third-party devs will get a go at it either way.
Face detection in the iPhone's camera is one potential use (the obvious one), plus it could automatically tag your friends in the photo. But that's for Apple to do – app developers should be thinking of other things (duplicating iOS functionality is generally not a good idea).
Several apps in the App Store already offer face detection, though very few devs have done it since that's hard to implement. Once iOS 5 arrives, the number of face detection apps will probably grow fast.
What's the coolest use for the new face detection features that you can think of? My favorite is this – glasses-free 3D on the iPad 2 using head tracking.
I'd say take all this with a pinch of salt, but how long can Apple keep the iPhone without face detection? The competition has had it for quite a while.