Apple Maps, the company's in-house mapping system for its iDevices has been questioned time and time again for its accuracy. The Australian police had earlier called the Apple Maps "life-threatening" and now the Country Fire Authority in Victoria has described the mapping service as "dangerous".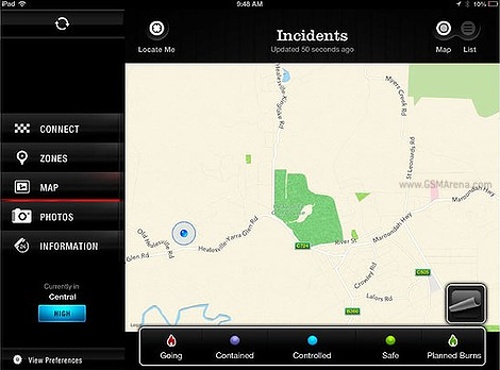 CFA's FireReady app for iOS, which is used to report the busyfires in the state, uses Apple Maps and unfortunately the map data turned out to be inaccurate. The fire authorities seem to be failing to reach the destination due to the inaccuracies, when the fire is reported.
Apple Maps had earlier resulted in a person in walking 24 hours to get the cell phone service, when the mapping service had directed him to a deserted place 43 miles away from his wanted destination.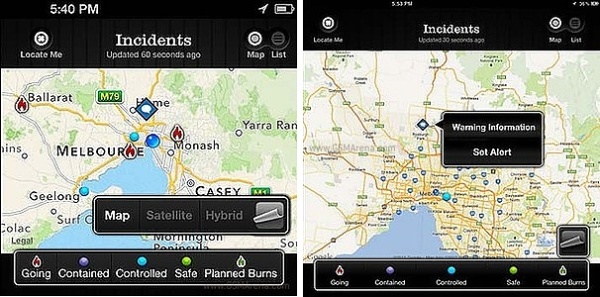 Screen shots from FireReady app for iOS
However, Apple no longer calls its Maps beautiful and as a matter of fact, Apple's CEO had admitted that the app wasn't up to scratch.
The CFA claims to have received many complaints , regarding the danger of using the Apple Maps. The Victorian Fire Authorities have suggested citizens use other sources for reporting emergency information.