Apple Maps in iOS 6 lets you drop a pin and share the location over email, SMS or social networks. The recipient can click on these links and open the point described in the URL. It seems for now, though, Apple is choosing to let people open these links in Google Maps.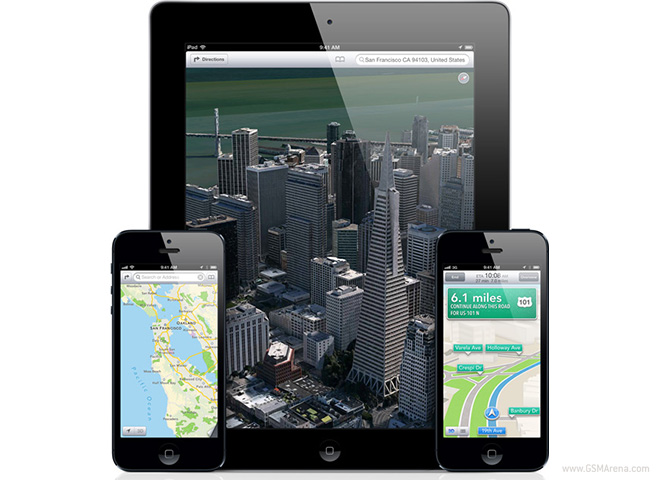 This comes as no surprise considering the Apple Maps are only available on iOS 6 devices so it's better to let people open the link in what is arguably the best and most popular mapping service in the world. If you do have an iOS 6 device, then it would open within the Apple Maps application.
There does seem to be an issue on iOS 6 devices at the moment, where certain apps tend to open the link within Google Maps in the browser whereas others open it correctly within the Maps application. This probably has more to do with those applications and an update should fix the issue.