Hidden neatly inside the iOS 8 betas is a feature that got mentioned only very briefly during Apple's announcement of its newest mobile OS – City Tours.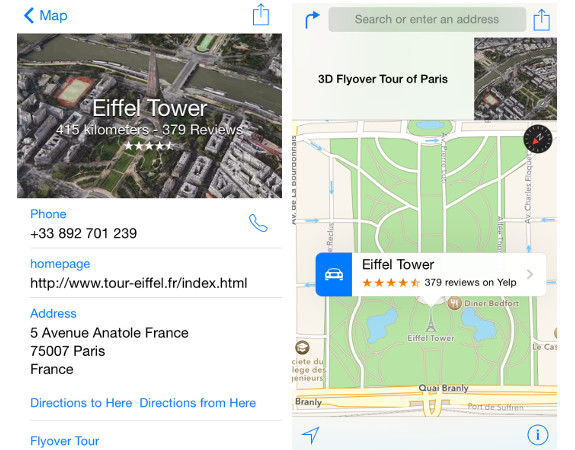 This is basically like a guided-camera version of the Flyover view that made its debut in iOS 6 alongside the new Apple Maps.
When it becomes available with the final iOS 8 release, City Tours will let you virtually tour a select number of cities, in a hands-free mode, so to speak. That's because what it actually provides is a video showing you the important sights in a city. These can obviously be seen with the Flyover mode itself, but in that case you have to manually go explore.
With City Tours, that's no longer necessary. You just enter a City Tour, sit back, and enjoy the video ride into your favorite city. It is, however, unclear whether this will work for all cities that support Flyover mode. For now you're limited to Rome, Stockholm, Barcelona, New York, Paris, Glasgow, Cape Town, Perth, Bordeaux, and San Francisco.
If you're anxious to try City Tours, you're in for a bit of a disappointment. The feature is not readily accessible in the two iOS 8 betas that have been released so far. The video above comes courtesy of a developer who managed to unlock it through a hidden debug screen. The user-facing UI for activating City Tours clearly isn't ready yet, which is probably the reason why it's not easily accessible right now.