The guys from the BTstack project successfully paired an Apple Magic Mouse to an iPhone over Bluetooth. As you may see from the video bellow, the thing works just fine.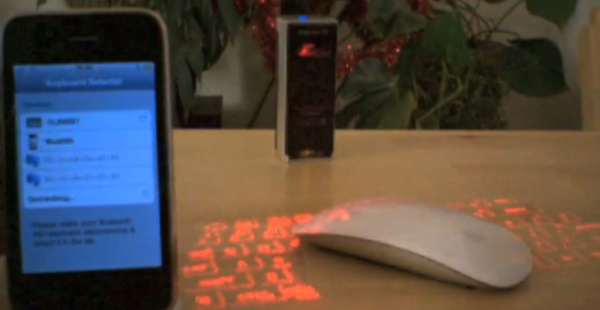 For the time being, the mouse drivers are not ready for prime time, but their release should be just around the corner.
The guys behind the BTstack Keyboard have done another great job. You are now able to link your wireless Apple keyboard to your iPhone and it also works like a charm. Check the video made by Engadget and see for yourself.
Thanks to the BTstack Keyboard app you may also pair the Celluon CL800BT laser keyboard, which projects on any flat surface and responds to your touches (check the first video).
Well, the BTstack Keyboard app is already available through Cydia for $5 (sorry, jailbroken devices only, but you should have expected that), while the mouse drivers are still in development.