Yesterday, Apple also refreshed their cheapest Mac – the Mac mini – along with the MacBook Air. The new Mac mini has the new generation of dual-core Intel Sandy Bridge processors that replaces the Core 2 Duo found on the previous generation model. There are two models now, with the base model having a 2.3GHz Intel Core i5 and the more expensive model running on a 2.5GHz Intel Core i5 and can be configured to 2.7GHz Core i5 through Apple's online store.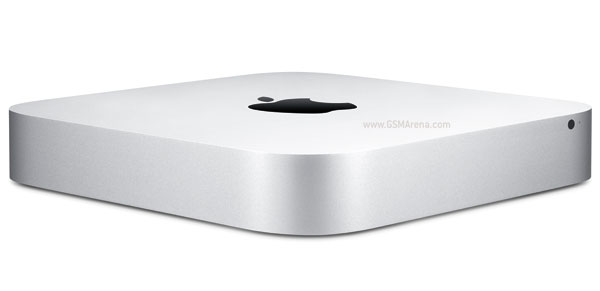 The 2.3GHz model comes with 2GB of RAM whereas the 2.5GHz model comes with 4GB of RAM. Either of these can be configured to have up to 8GB of RAM. Both the models come with a 500GB 5400-rpm hard drive and both can be configured with a 750GB 7200-rpm hard drive with the 2.5GHz model also having the option to be configured with a 256GB SSD or a combination of 256GB SSD and 750GB HDD.
The new Mac mini forgoes the Nvidia GeForce 320M graphics found on the previous generation model in favor of Intel HD Graphics 3000 for the 2.3GHz model and AMD Radeon HD 6630 for the 2.5Ghz model.
The new Mac mini comes with OS X Lion pre-installed.
Apart from the two models mentioned above, the Mac mini also comes in a server edition, that has a faster quad-core 2.0GHz Intel Core i7 processor with 4GB of of RAM (configurable up to 8GB) and dual 500GB 7200-rpm hard drives with a variety of configuration options. It also uses the Intel HD Graphics 3000 processor. The server edition comes with Lion Server pre-installed.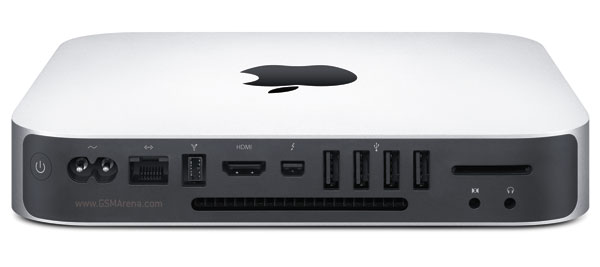 The new Mac mini looks identical to the older model but you will notice that there is no longer a slot for putting in your discs and that's because all the new Mac mini models now lack an optical disc drive. The extra space that you get due to this omission lets you add another hard drive or a combination of SSD and HDD as we saw before.
The new Mac mini also comes with the ultra-fast Thunderbolt port, which lets you connect high speed drives and other accessories as well as displays with a Thunderbolt connector.
The 2.3GHz model with default configuration is priced at $599 whereas the 2.5GHz model is priced at $799. The server edition will set you back by $999.